Septic System Installation
Phil's Excavating - Your excavating partner
Straight talk - Conscientious workmanship - Customer satisfaction
Phil's Excavating installs septic systems with the utmost care. Newly washed stones and quality gravel is used and care is taken to prevent contamination. The engineer's specifications are scrupulously followed, safety is paramount at all times, and the finished job is carefully graded and seeded to give you a nice yard as quickly as possible. We are a septic system installer who builds systems to last, while protecting the surrounding area. We give you a neat, level yard upon completion. We'll handle all aspects of your job from Title V inspection and engineering to town approval. Your complete satisfaction is our goal.
Cook's Septic has merged with Phil's Excavating. Brian Cook has over 30 years experience installing septic systems, and shares the same business philosophy. He always works to give you the best job possible. Our combined efforts and resources will enable us to do larger jobs and we'll be able to get to your job quicker. With our combined 60 years experience and a focus on reliability, we are aiming to be the premier installer in our area.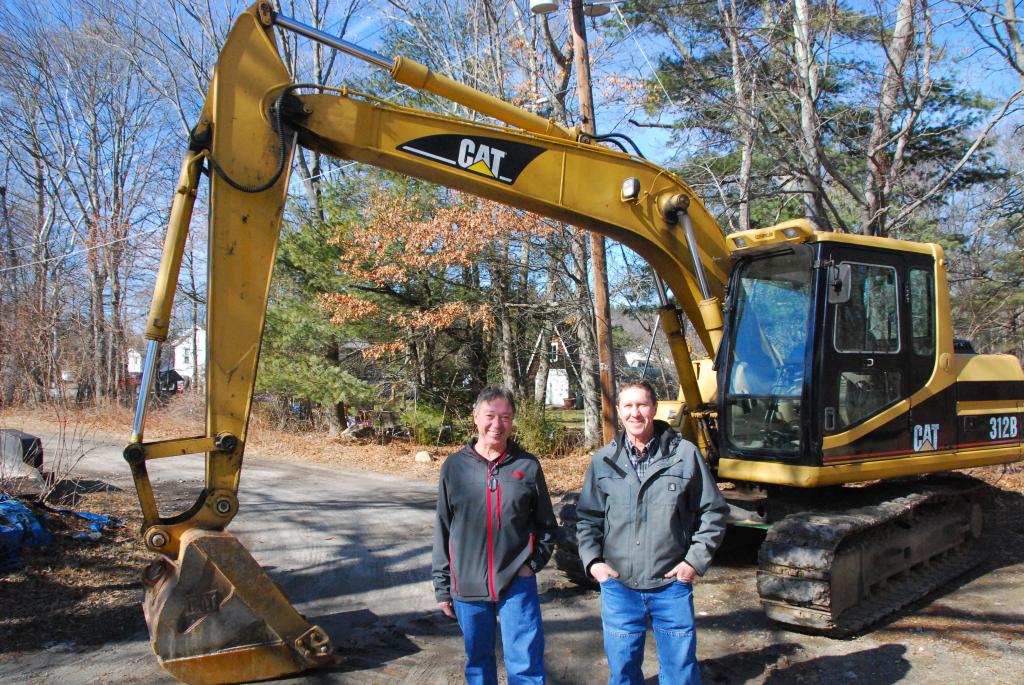 Septic System Installation
Leach Field Installation
Drain Field Installation
Perc Tests
Phil's Excavating is a licensed septic contractor in
Bellingham MA.

Franklin MA.

Millville MA

Blackstone MA.

Milford MA

Medway MA

Hopkinton MA

Hopedale MA

Mendon MA

Uxbridge MA





We are fully insured and have no complaints at the Better Business Bureau. That's because, John, our owner, is a perfectionist, involved in every aspect of your job from start to finish.




Give us a call or email us now for a job estimate on your new or rebuilt septic system. We are a septic installation company that provides excellence in all our work, won't make a sales pitch and we'll give you a fair price. If we say something, we do it.



"Oh my God, John was wonderful every step of the way (installation of septic system) Through the entire series of required steps on this job—my property abuts wetlands—he kept me apprised, handled the people who had to look at and approve every detail, and approached it all without skipping a beat. Anybody can call me anytime for a reference!"
Summarized with direct quotes from telephone conversation,
Elizabeth Pell
Satisfied Customer, Franklin, MA
Massachusetts septic system regulations
In Massachusetts, septic system design and installations are controlled by state Department of Environmental Protection (DEP) and your local Board of Health. The state sets basic regulations and the local boards can add requirements to the regulations. Contact your local board for names of approved engineers to design your septic system. The engineer will order a perc test to analyze the soil consistency, determine how fast the soil leaches and identify the level of the water table. This will give the engineer the information he needs to design the septic system.
When the engineer's design is approved by the Board of Health you can get bids for installation. The installer also has to have the septic system reviewed and approved by the town. When completed, a certificate of completion is issued. It is signed by the engineer, installer, and Board of Health.
With town approval required for both the septic system design and installation, you have a degree of protection from shoddy workmanship, similar to the safety a building permit provides. Phil's Excavating suggests, as we do in all construction, that the homeowner review the installation themselves to ensure it meets the engineer's design. The homeowners have the most at stake and for their own protection should be actively involved with the project.
Title V regulations when a house is sold in Massachusetts
Massachusetts title 5 requires that all homes sold in the state have their septic systems reviewed within two years before the sale to ensure it is working correctly. Contact an approved engineer to begin the process. Your local board of health can give you the name of an approved inspector. The cost of the inspection will be $500 or more.
Realtors generally recommend that you have the title 5 review before putting your house on the market. If you have a problem or the yard is dug up for the septic repair when the house is on the market, the house will be more difficult to sell.
A house can be sold with a septic default, but it often requires an escrow deposit of one and a half times the estimated repair costs. Repair costs vary according to the problem and can range from $500- to over $12,000-. Even if you don't sell your house, required repairs have to be made within two years.
Cesspools won't necessarily fail title 5, but you will need an upgrade if you add a bedroom to the house.
Tax credits are available for 40% of the design and construction costs, with a maximum of $600- per year for four years.
"The test of the artist does not lie in the will with which he goes to work, but in the excellence of the work he produces."
Thomas Aquinas